Plato R-V School District (PSD) is proud to serve the many military families who work and live in our community. PSD is committed to providing support, resources and enriching programs to enhance their educational experiences and support their families.
From parental deployments to the academic and social challenges that come with changing schools, PSD strives to ensure families have the best resources possible to assist students in reaching their full potential.
This webpage is designed to provide information to military families that are relocating to PSD and have questions about registration, school locations, academic programs, graduation requirements and calendars. It has links to additional resources to provide additional assistance to relocating or current PSD military families.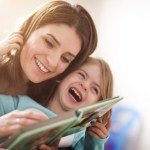 COVID Links
Resources for military parents and students for support during the pandemic: