Second graders used the dictionary to reach the 100 word challenge. #platorv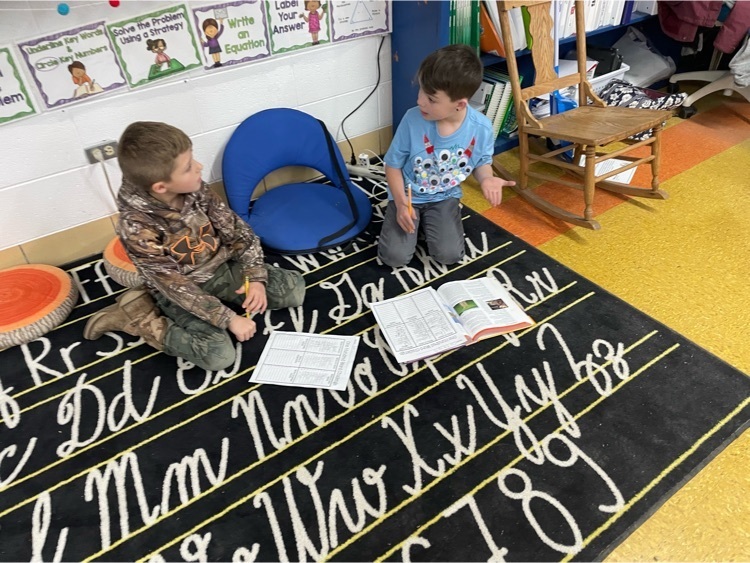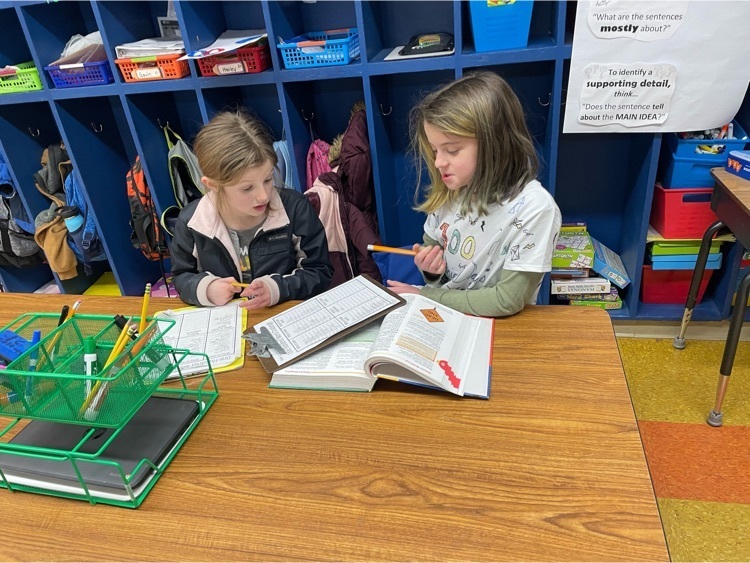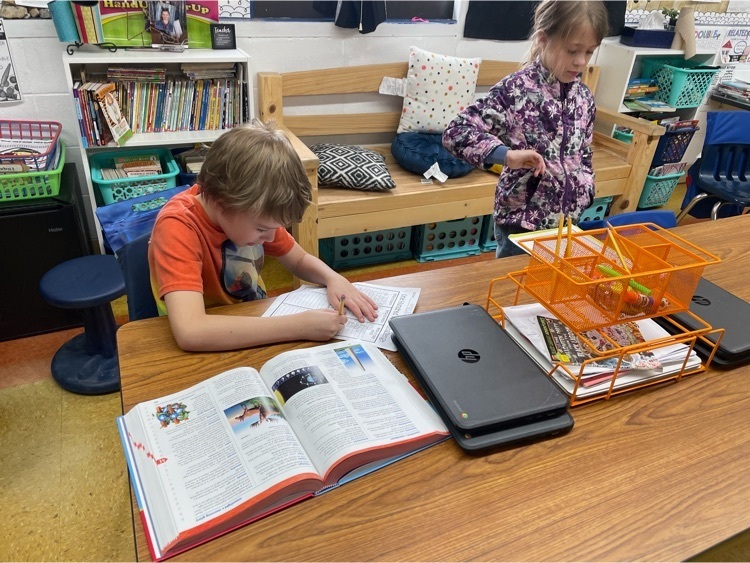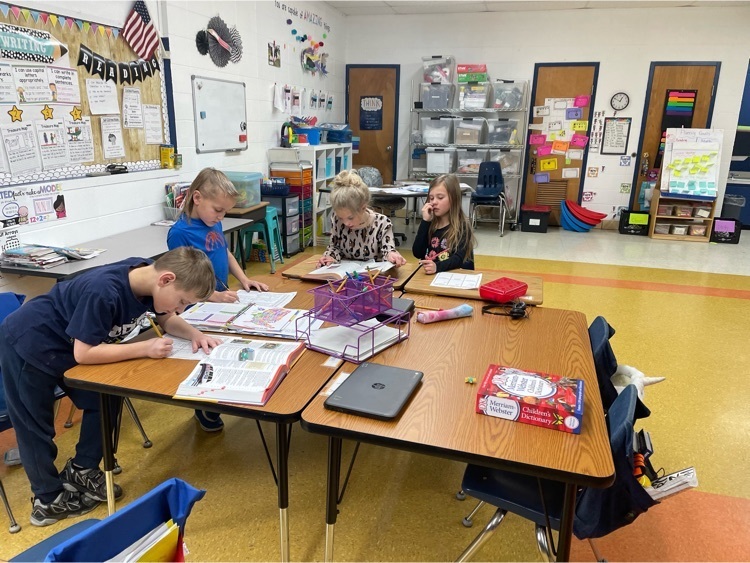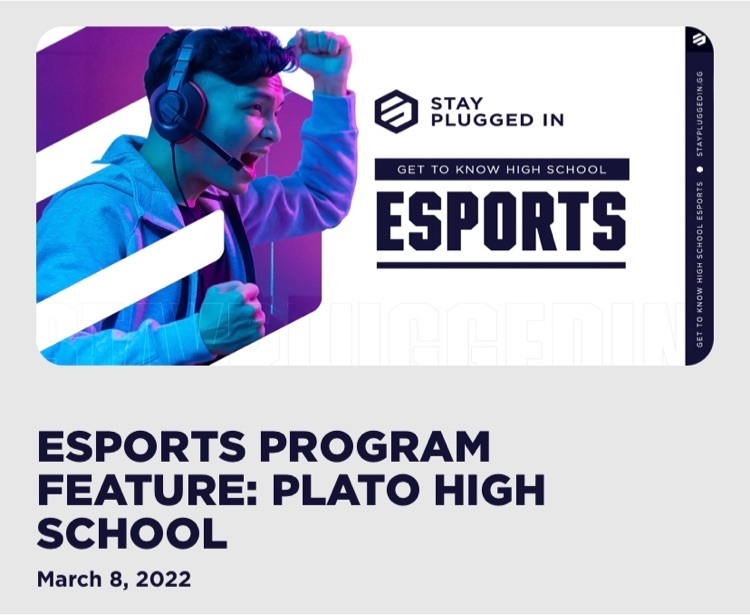 Second graders celebrated the 100th day of school! #platorv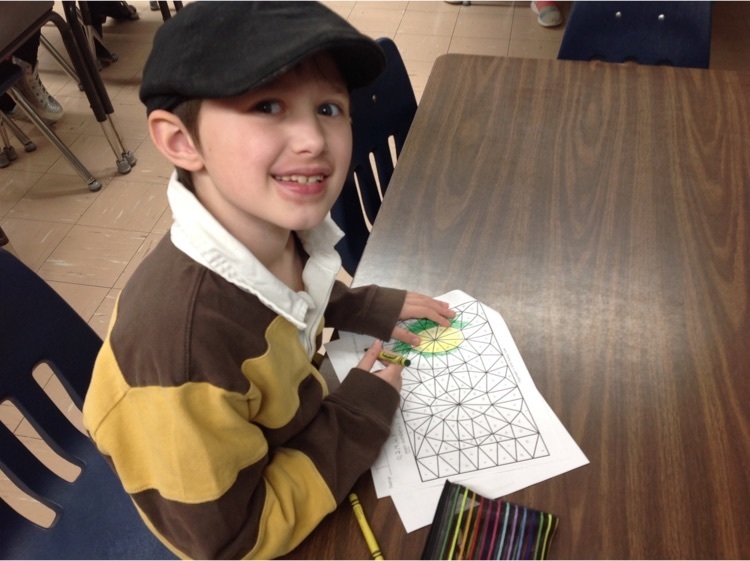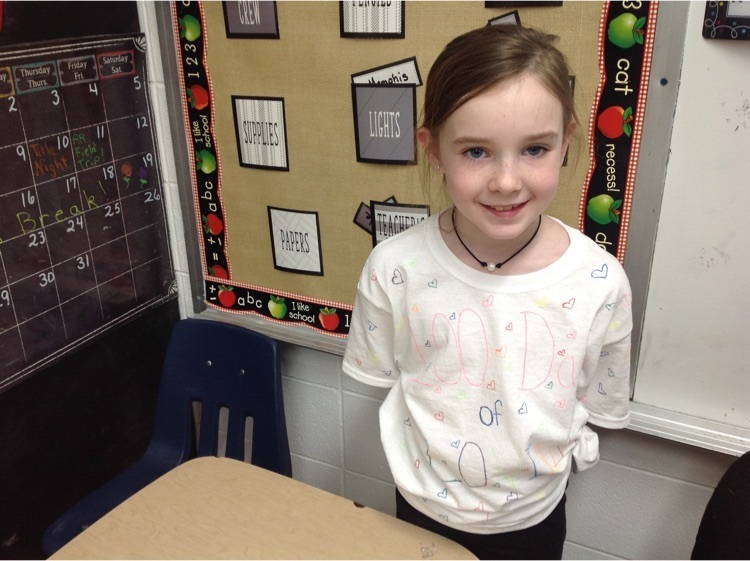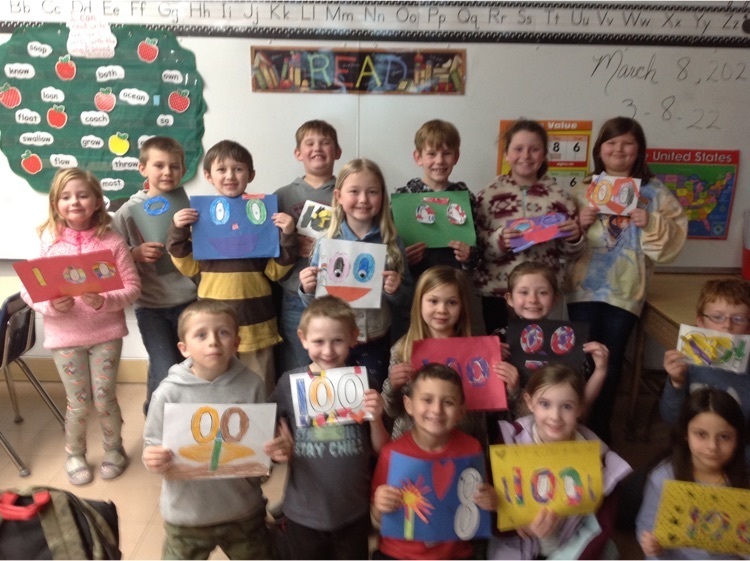 Miss Amy's kindergarten class celebrated the 100th day of school! #platorv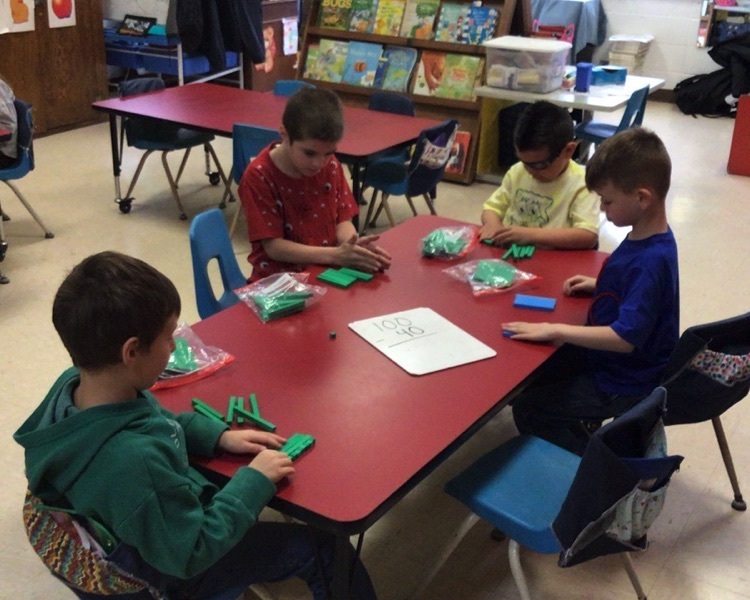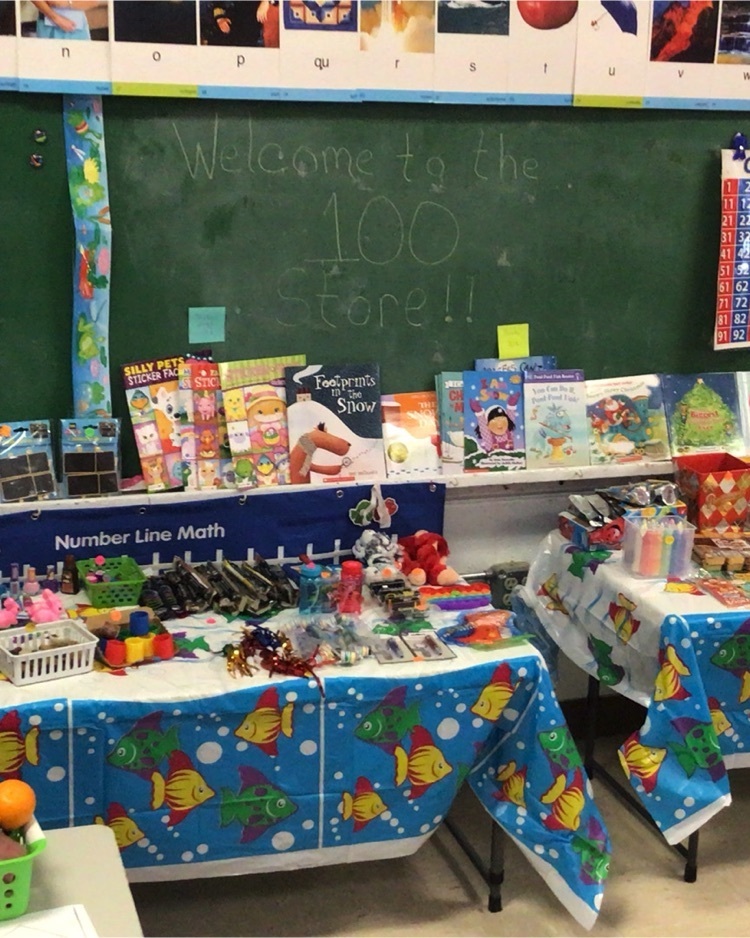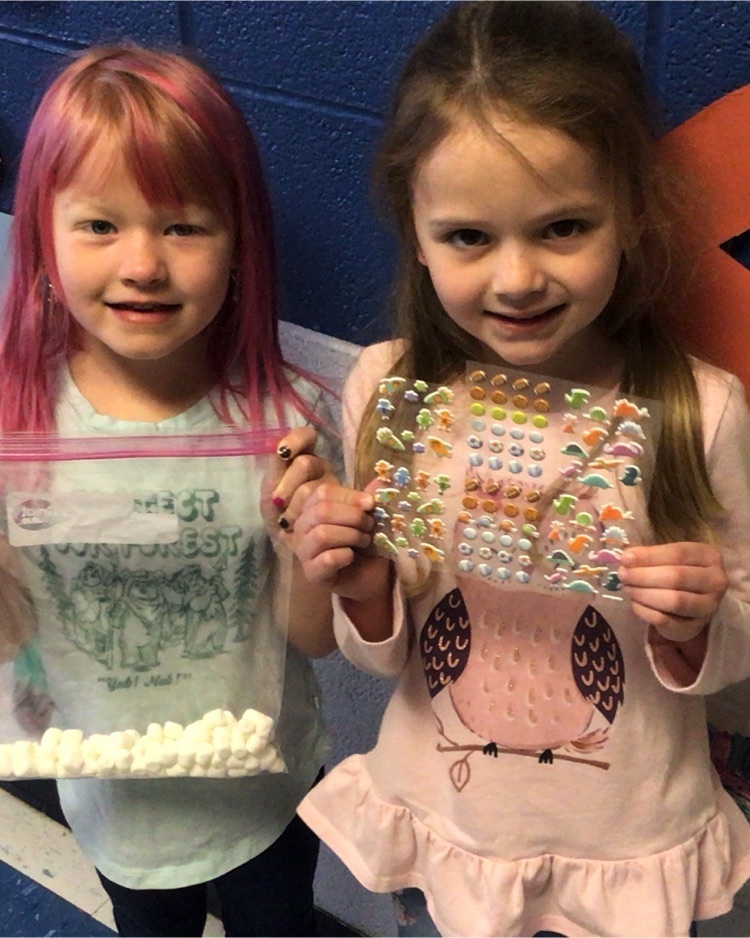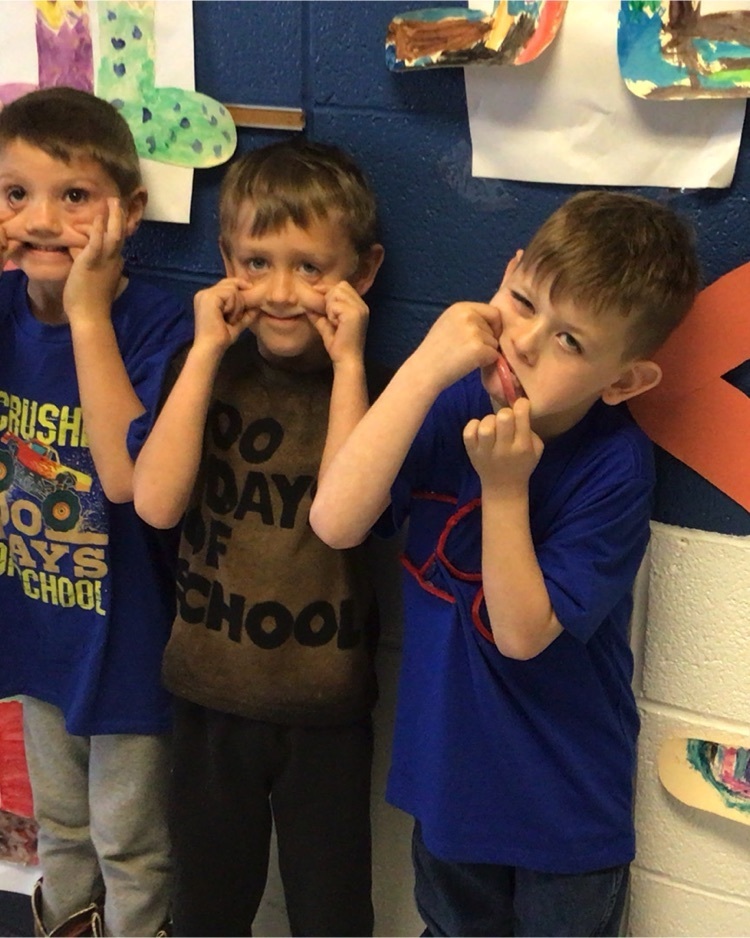 The 2022 Ozone Plato Baseball Spring preview is here! Link is active on our Facebook page.
https://bit.ly/3Koyuqt
#platorv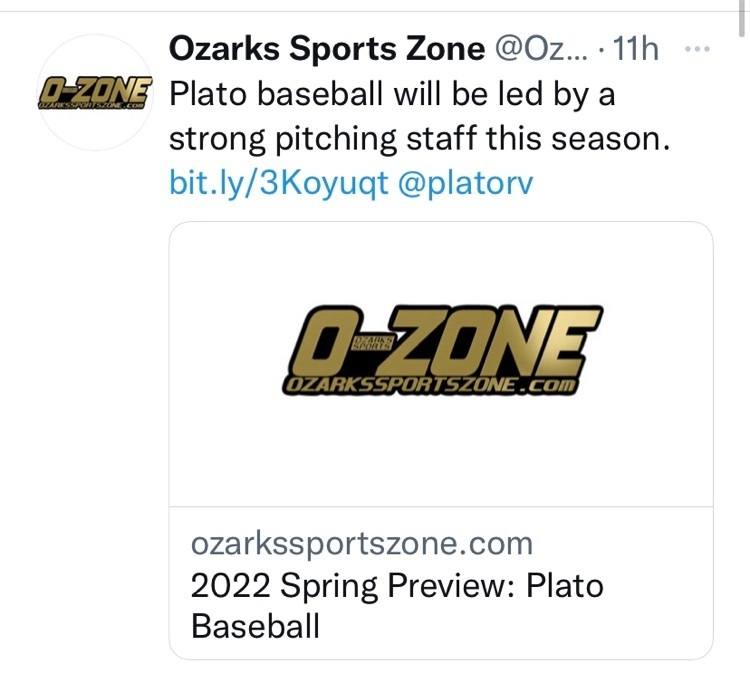 Dear PLATO EAGLE FANS, Plato R-V School District is proud to announce that we have partnered with the NFHS Network, and we've invested in new technology that will bring you every game from our New Gym, Baseball Field, or Softball Field LIVE. Join the NFHS Network for full access to: All PLATO EAGLE live and on-demand sports broadcasts All other sporting events from around the Nation Friends and family members who can't make the game will never miss a play again! You can purchase a monthly or yearly subscription. **All non-athletic events (graduation, etc.) are FREE of charge.** Here's how to watch: 1) Visit
www.nfhsnetwork.com
2) Search for Plato R-V School and go to our page:
https://www.nfhsnetwork.com/schools/plato-high-school-plato-mo
3) Subscribe and Follow Your School. Monthly Subscriptions: $10.99; Yearly Subscriptions: $69.99 You can also watch through the NFHS Network mobile app and Connected App. Click here to find out all the ways to watch. Thank you for you continued support of EAGLE athletics. We look forward to bringing you top notch broadcasts of our athletic events! #platorv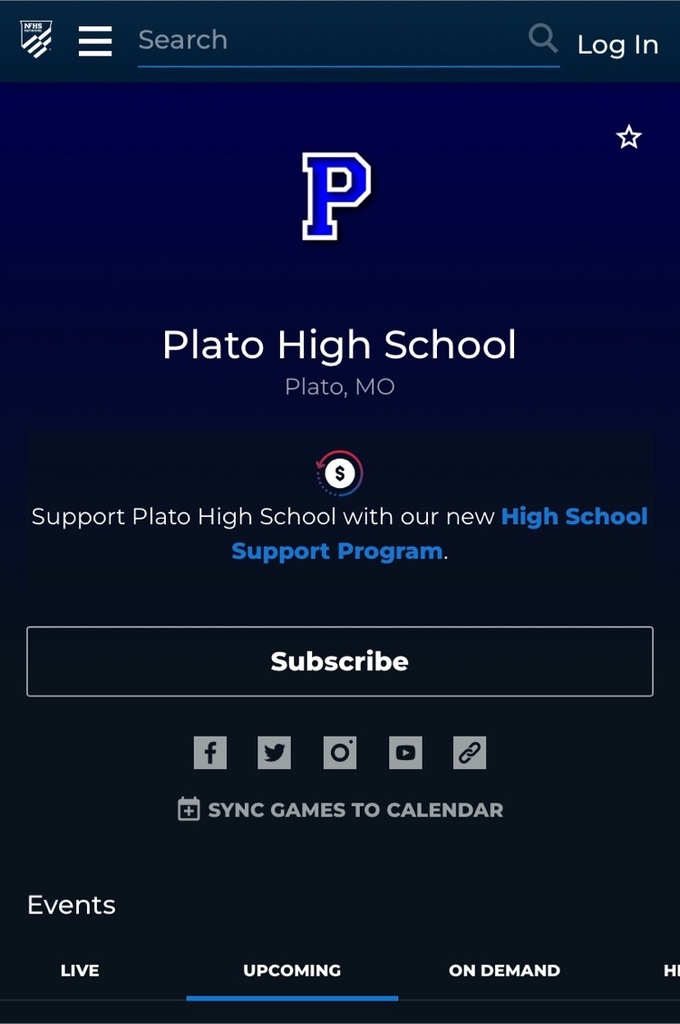 Second graders are learning about telling time. #platorv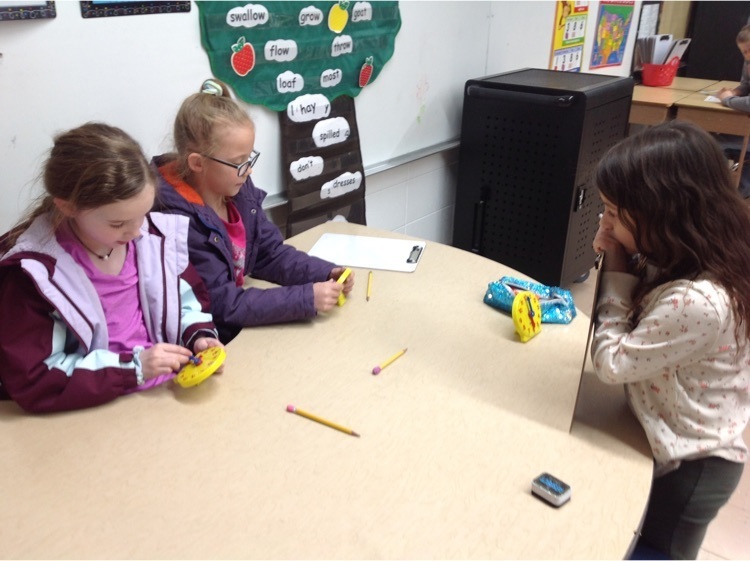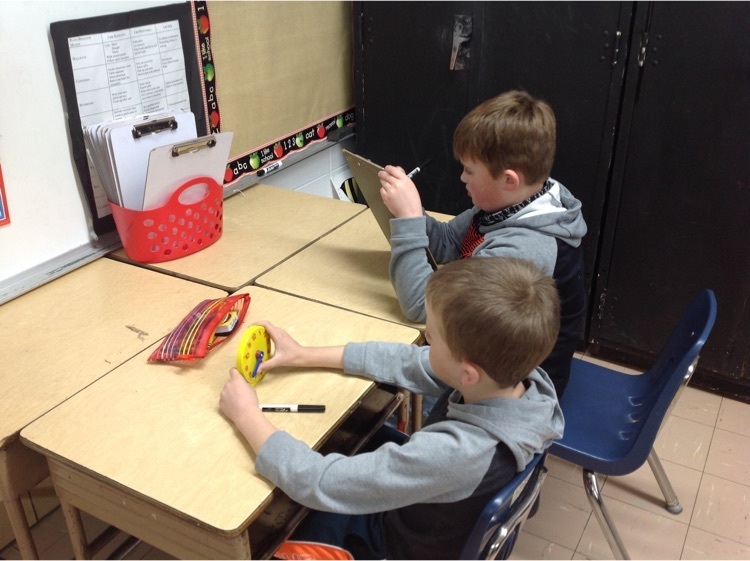 Kindergarteners worked on writing and solving addition problems using dry erase markers and classroom tables! The kids loved having permission to write on tables! #platorv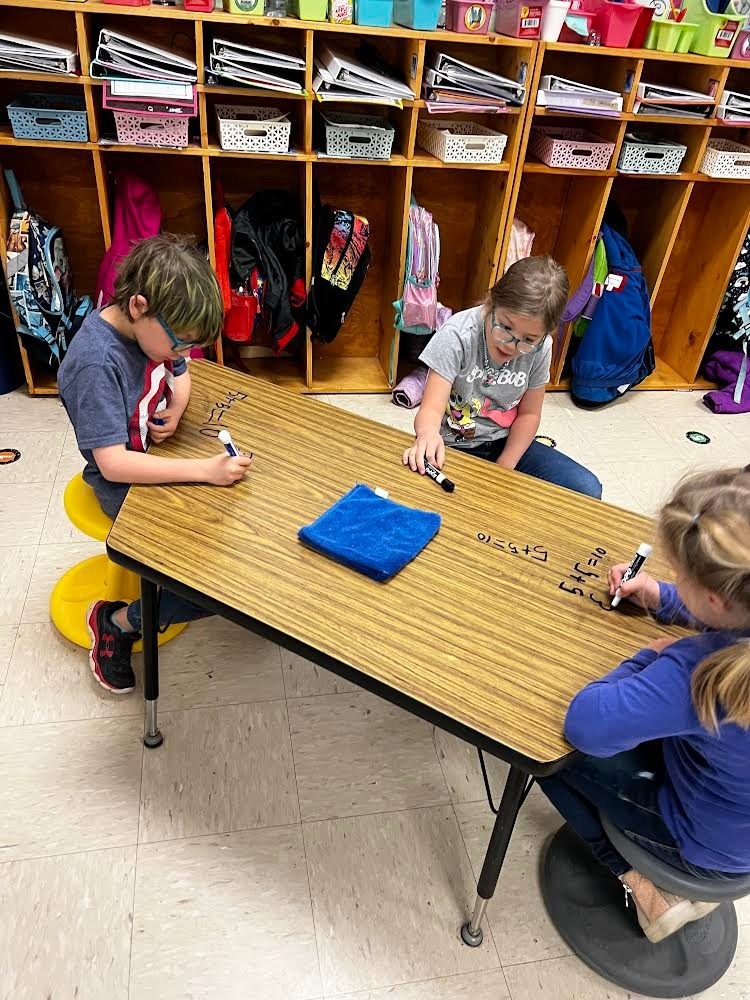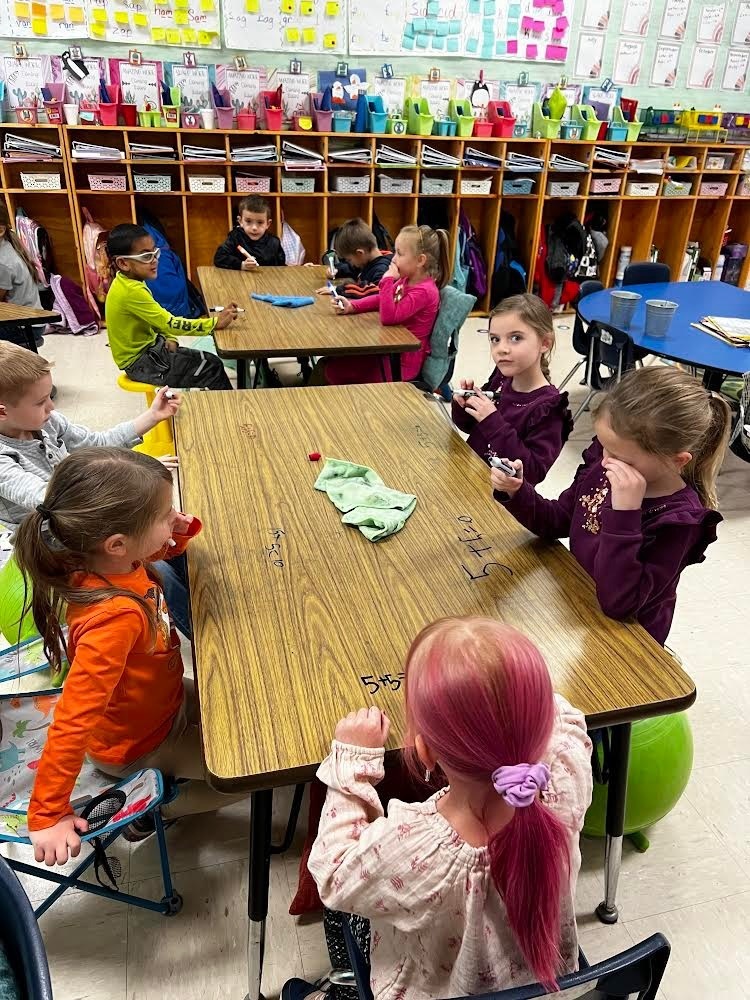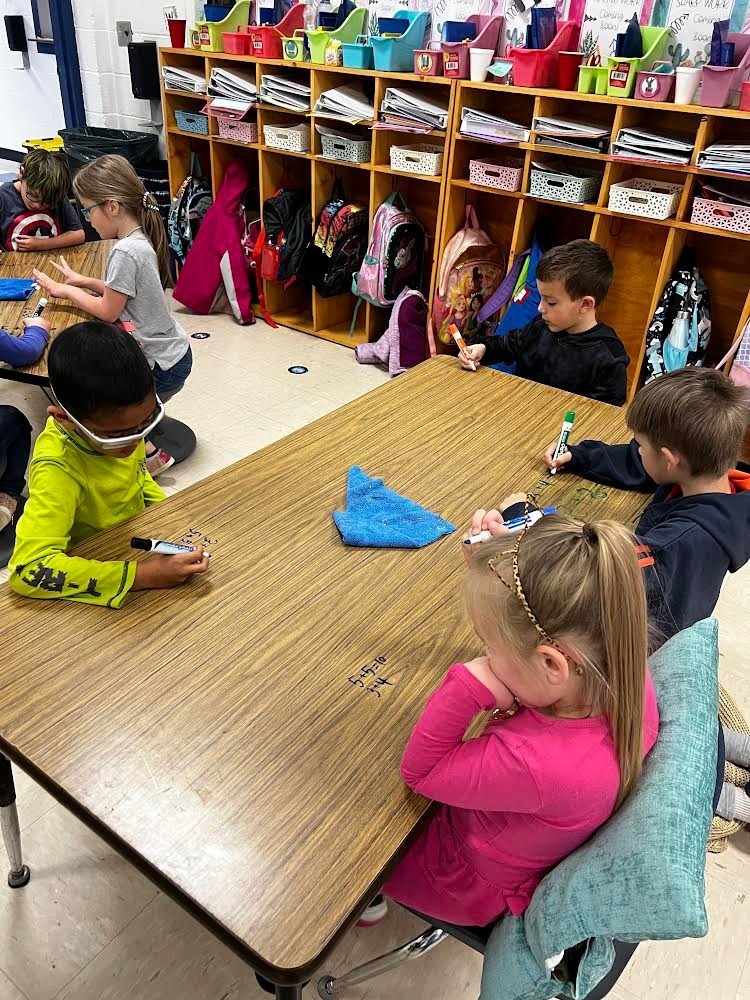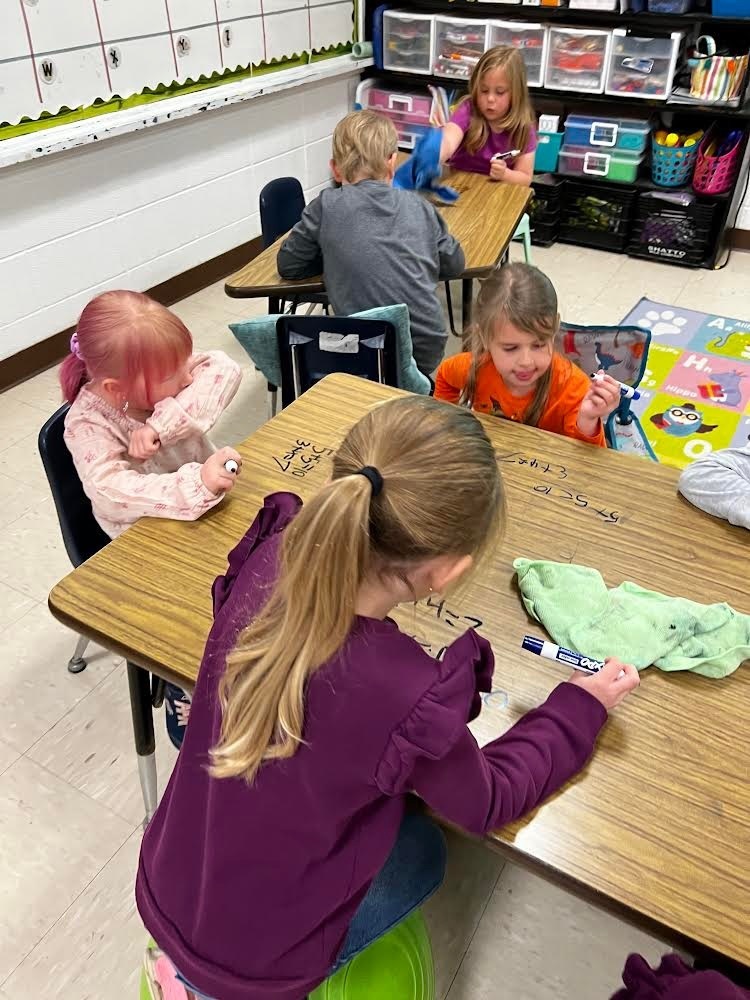 Here's the board meeting agenda for March 10, 2022. #platorv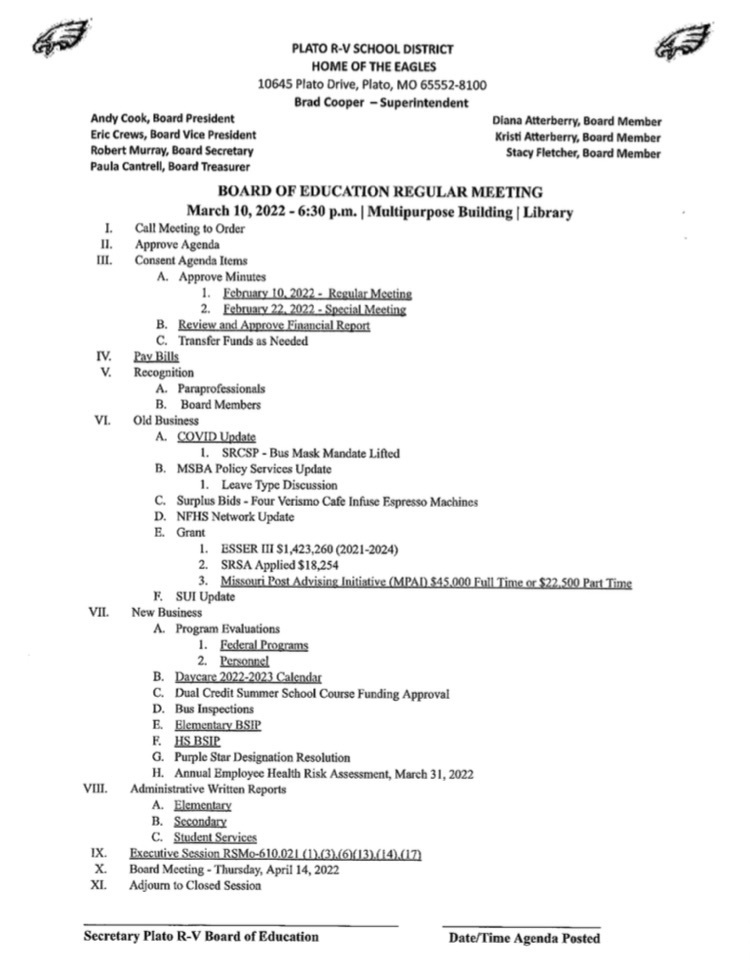 High School FACS students welcomed some 5th grade students to join them in the kitchen today. Laugher, fun and yummy food was enjoyed by all! #platorv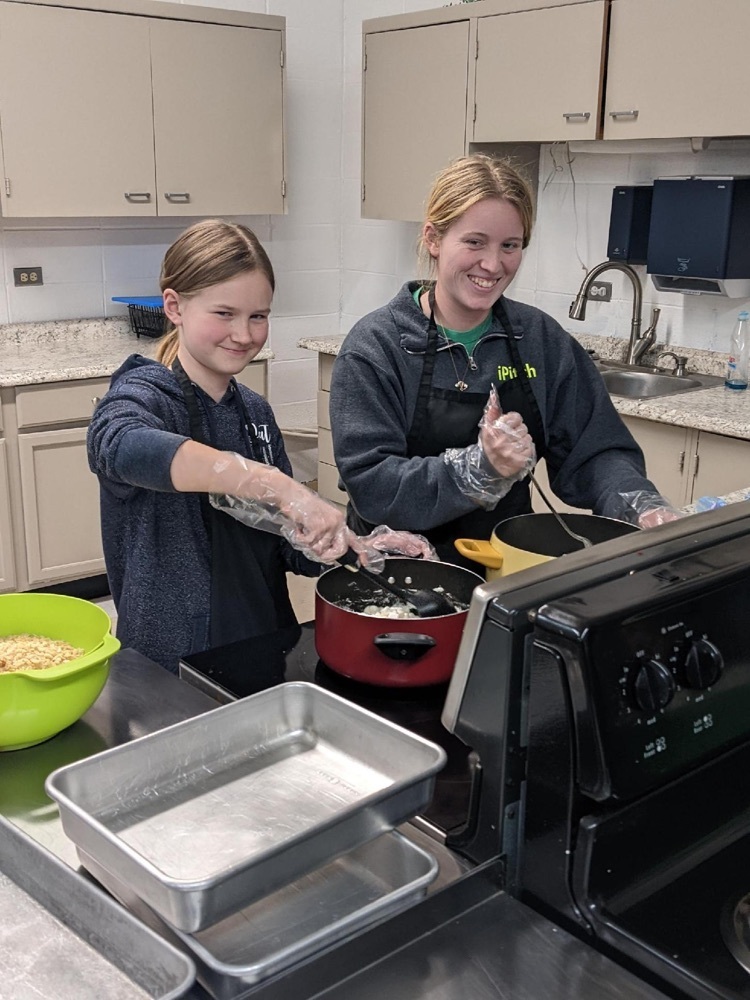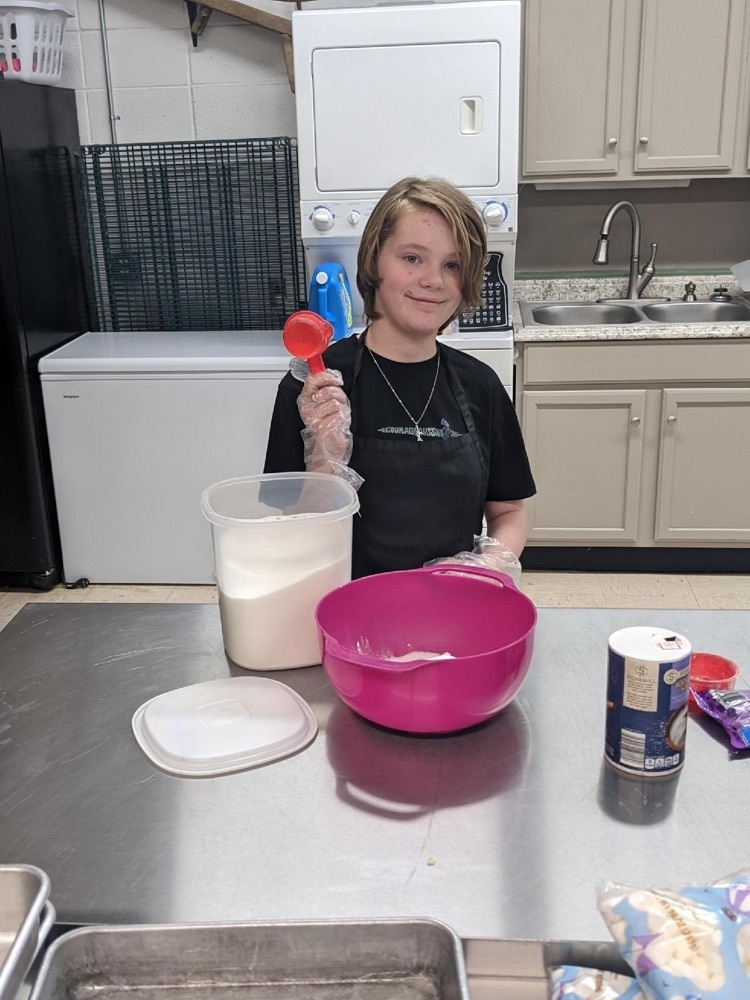 Mrs. Bates' class played musical chairs in math to practice completing perimeter problems. #platorv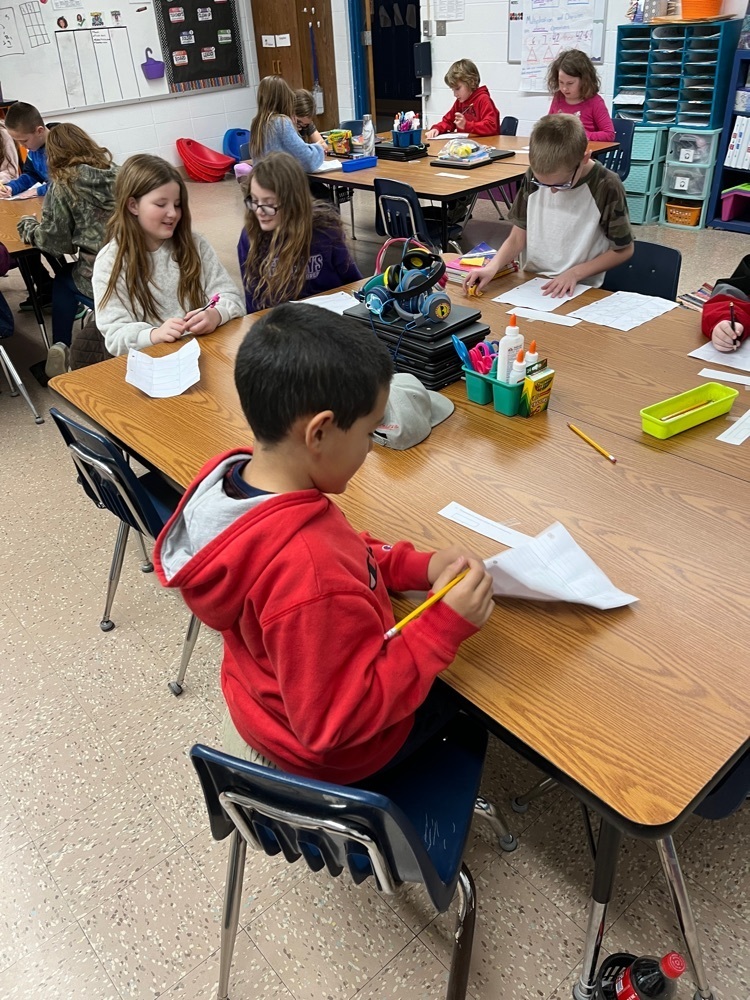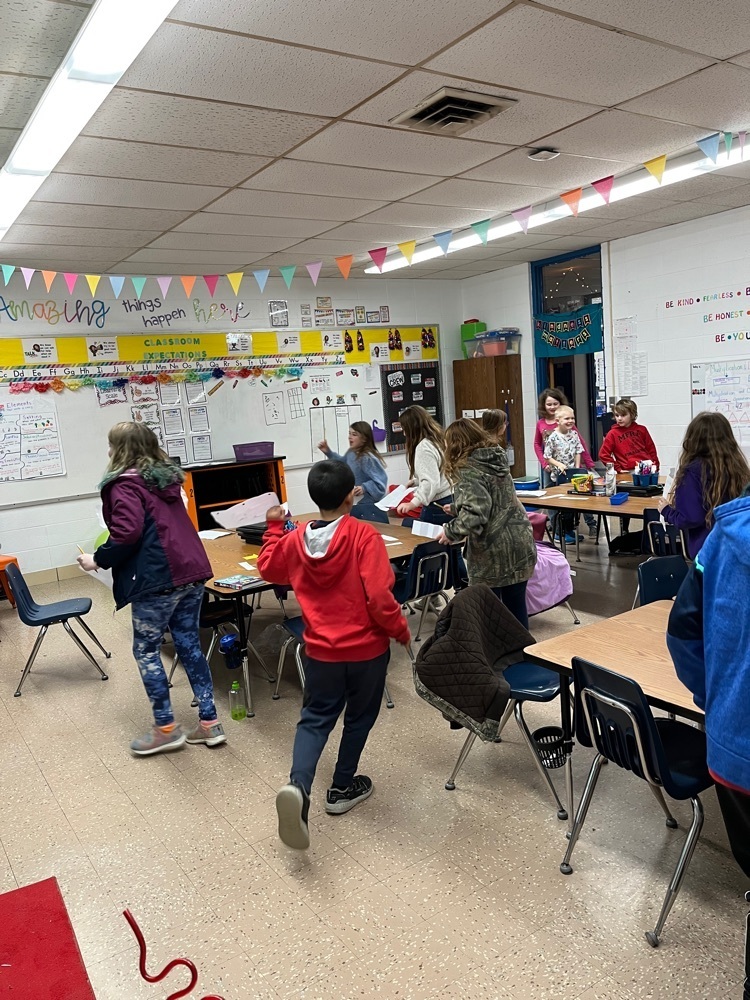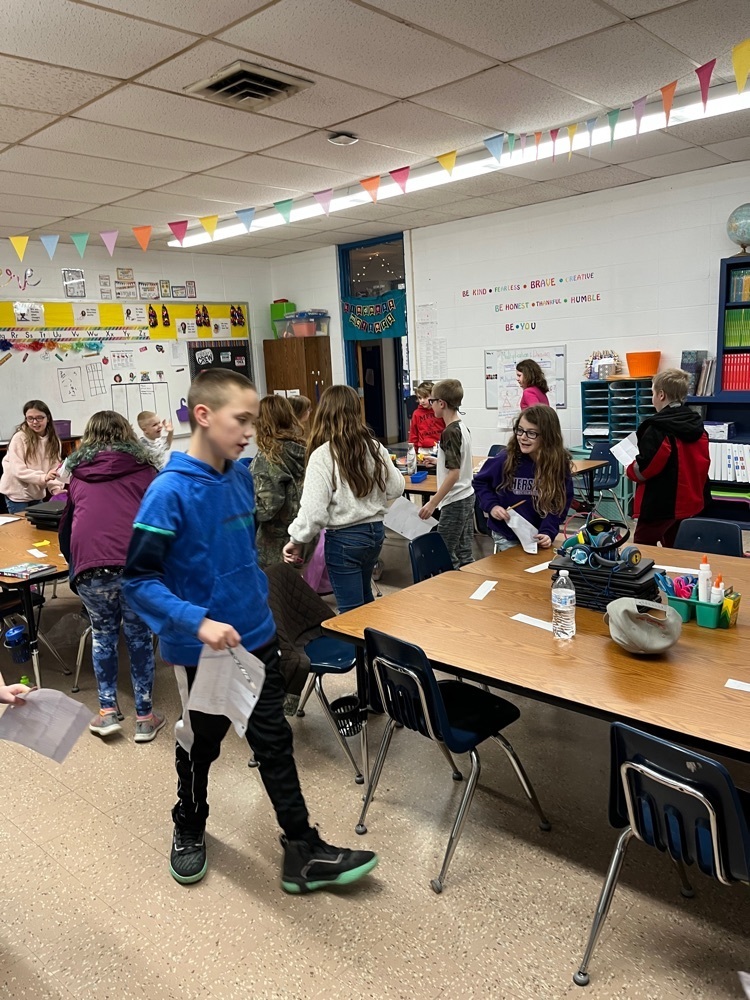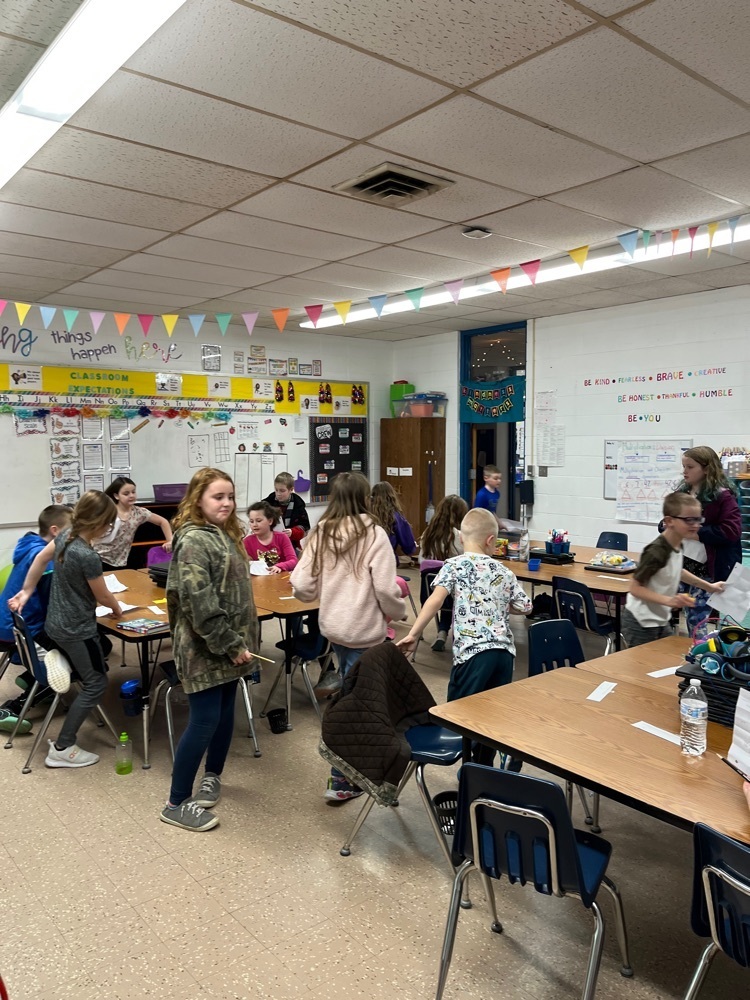 Congratulations to seniors, Levi Johnson, Wyatte Cotrel, and Cara Couch for making the All Conference Basketball Teams! We're so proud of you! #platorv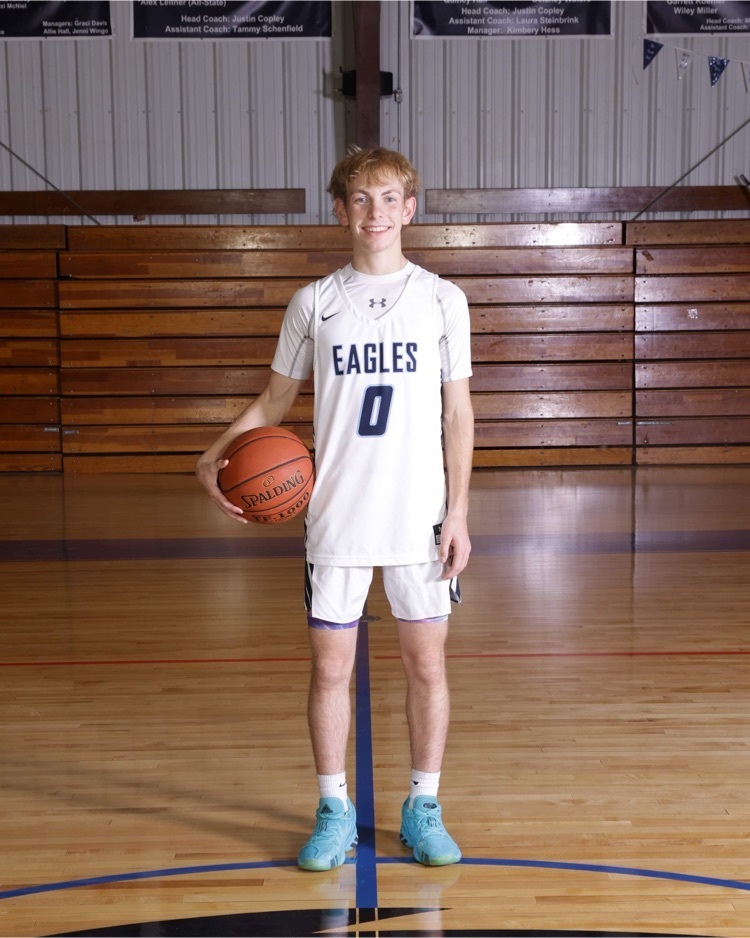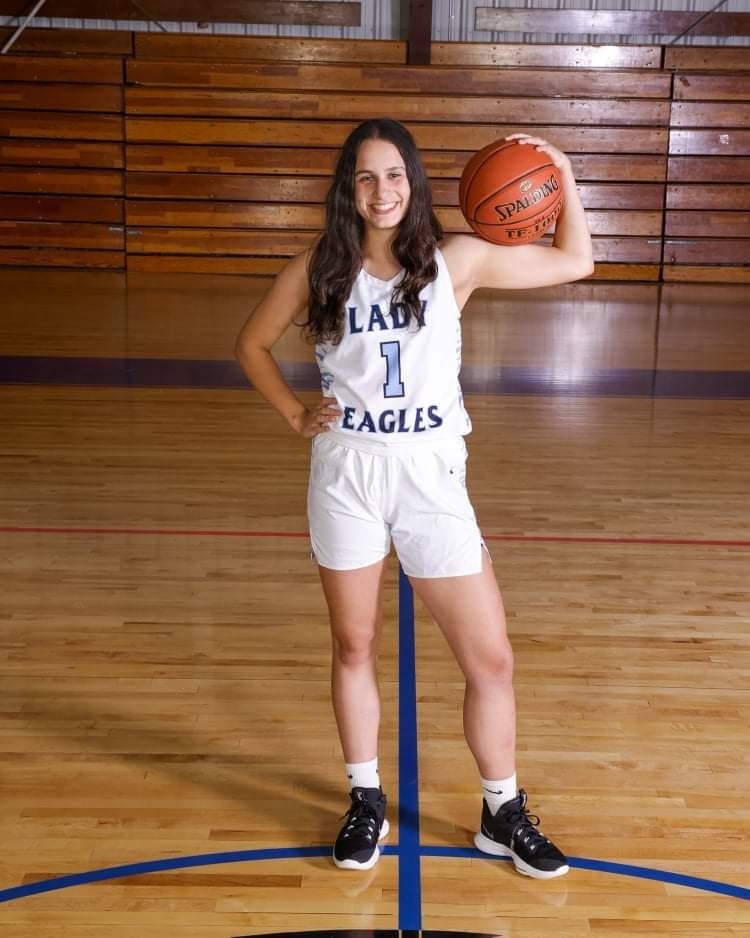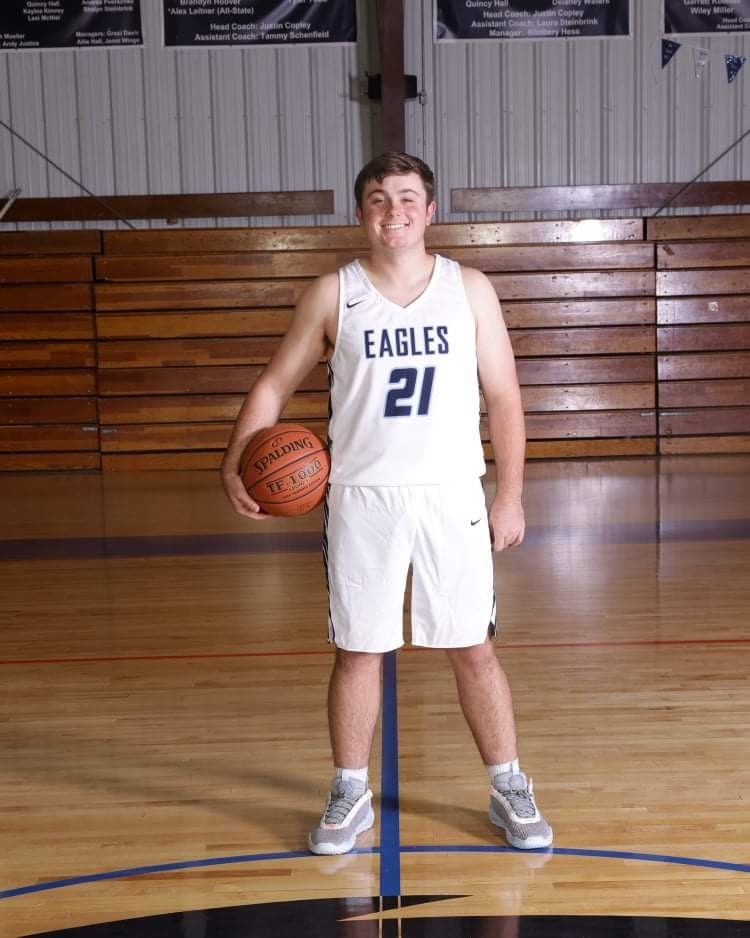 Announcement: The COMC Medical Unit is at school this week, March 7th-10th. It is open 9 - 4. Please call for appointment: 877-406-2662. #platorv

All work and no play would make Dr. Seuss a dull man. Kindergarteners had fun and played to learn all week! #platorv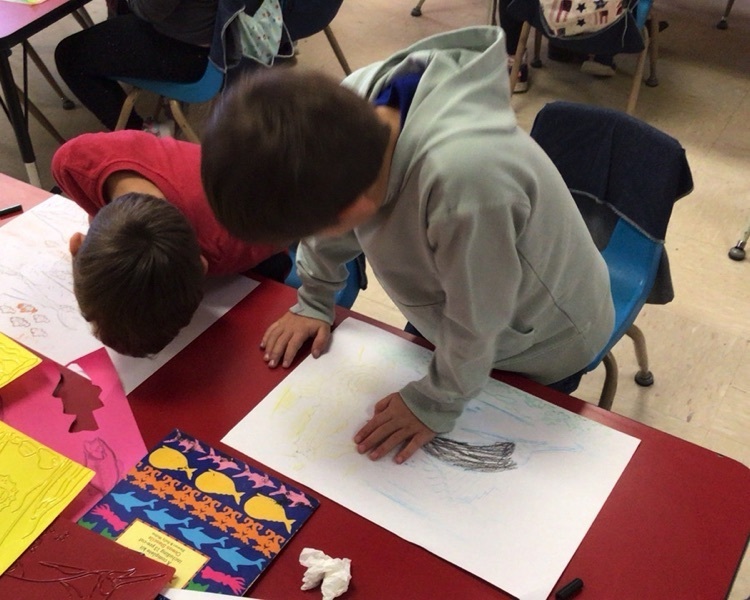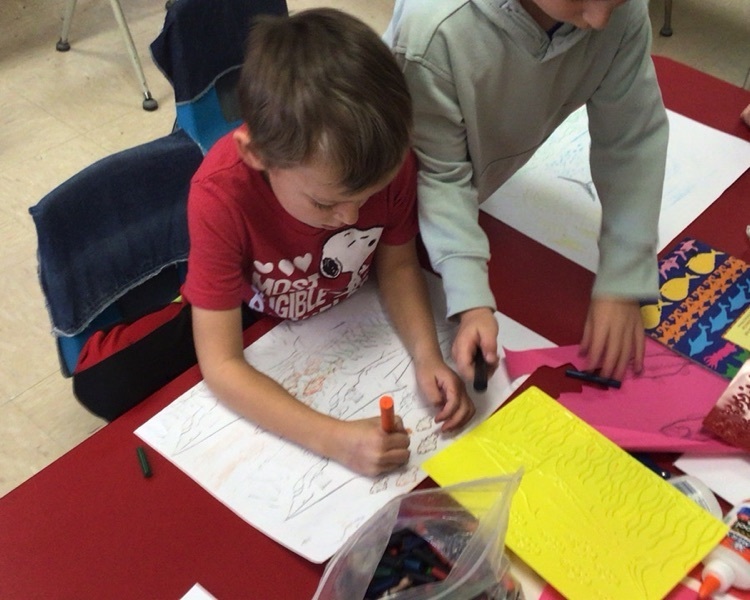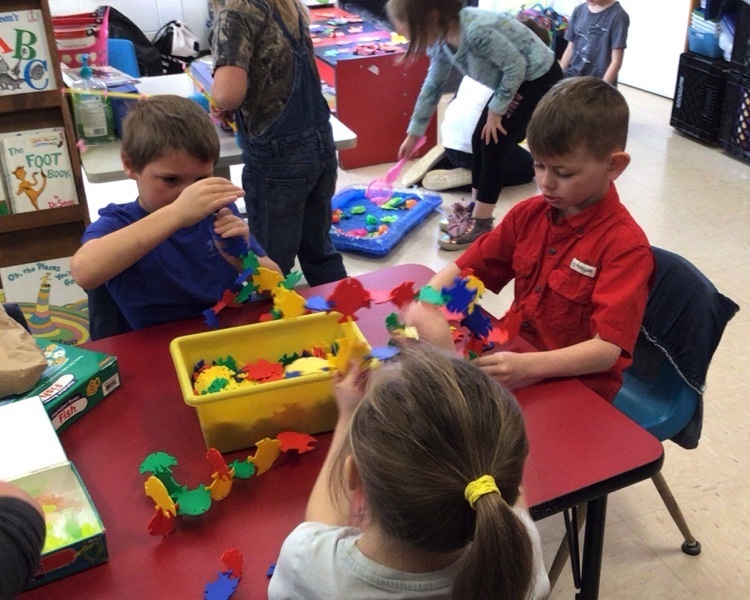 Miss Amy's kindergarten class finished their Dr. Seuss week with "One Fish, Two Fish, Red Fish, Blue Fish" and some learning fun! #platorv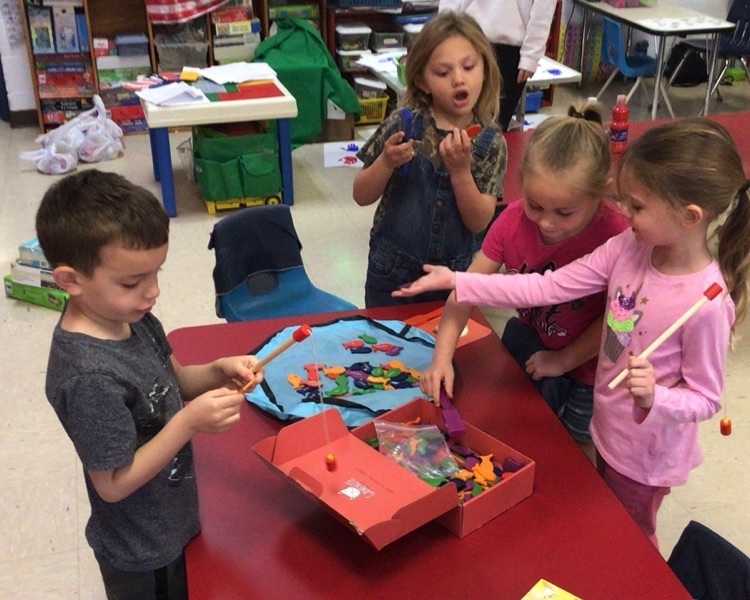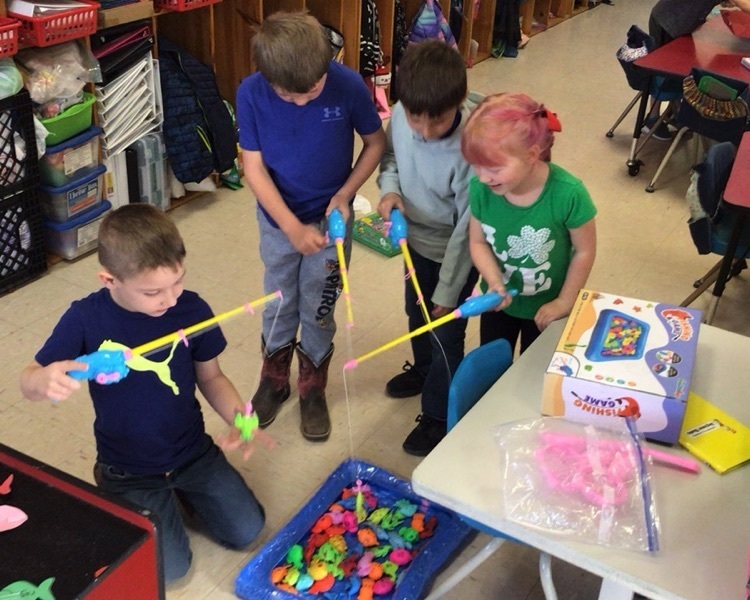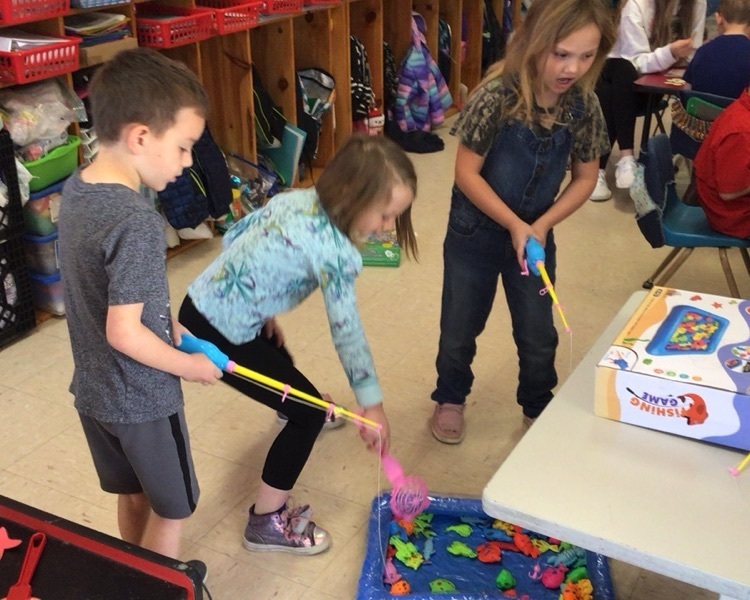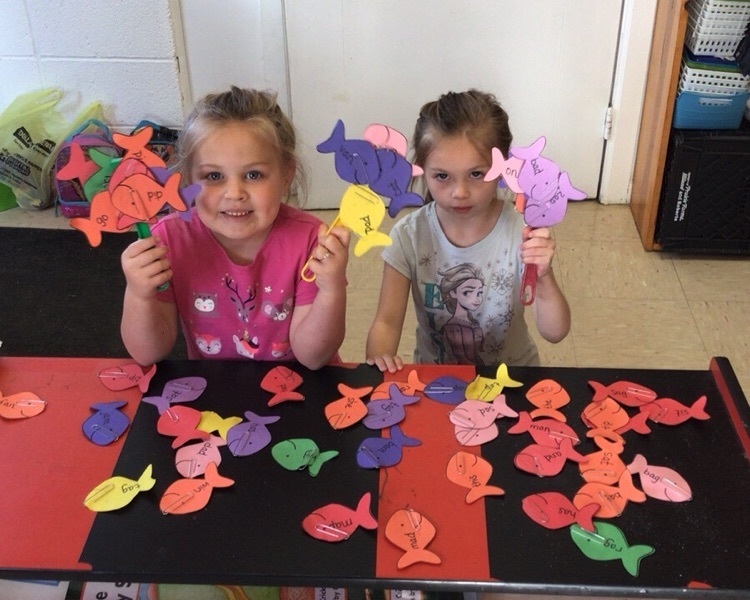 Mrs. Hazelwood's 4th Grade class practice good study habits with a partner. #platorv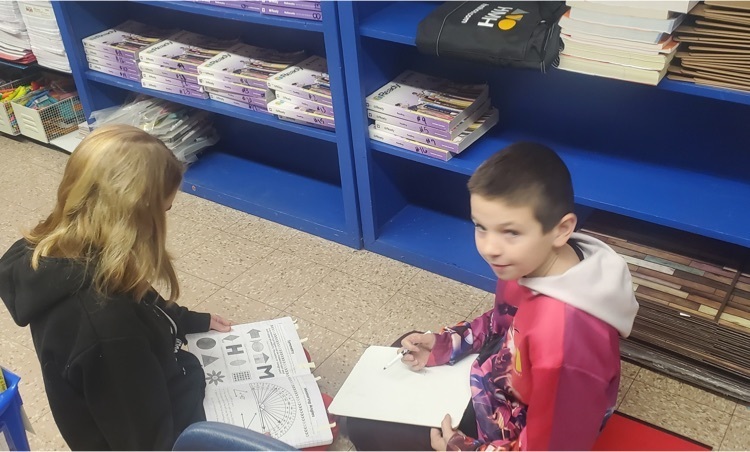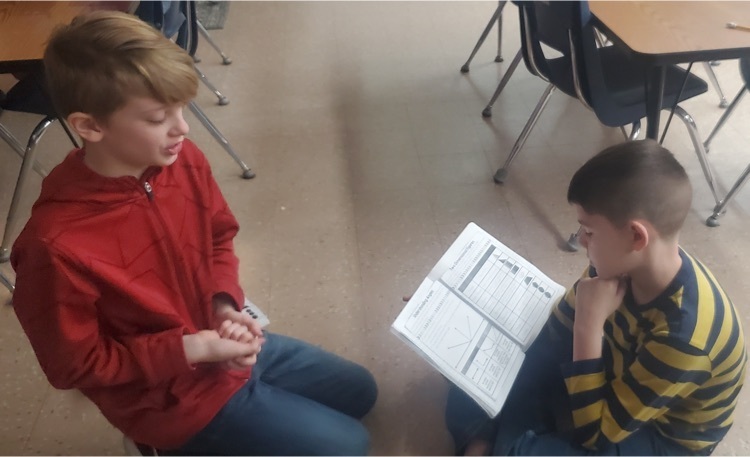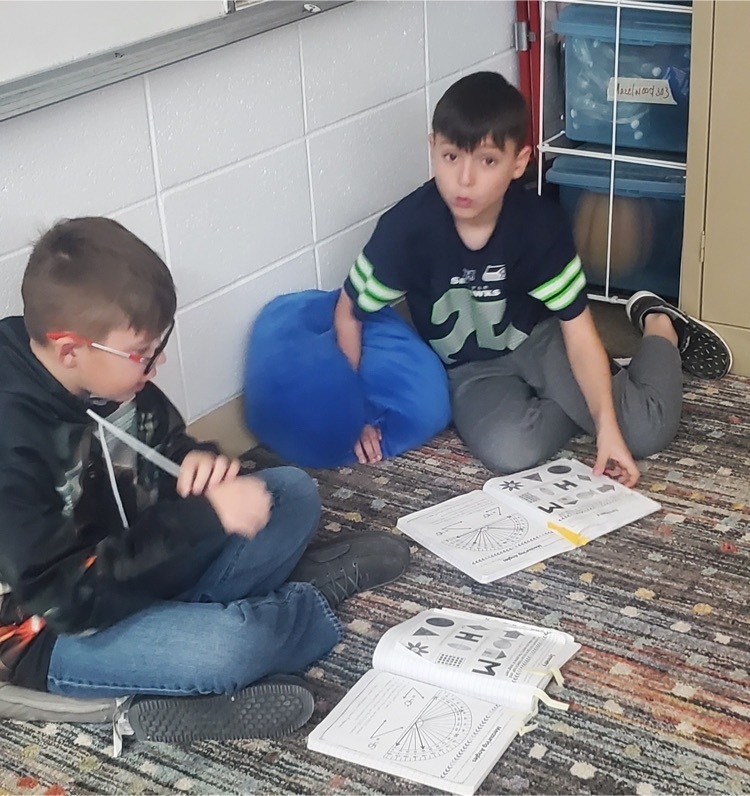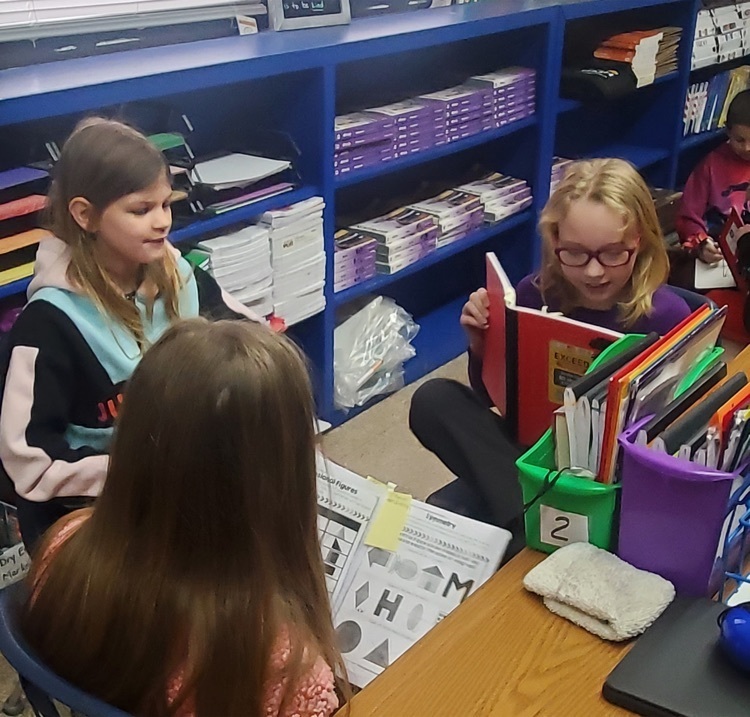 Kindergarteners just love Dr.Seuss's "Green Eggs and Ham!" The only thing better than making those green eggs & ham is eating them! Only one more Dr.Seuss day left! #platorv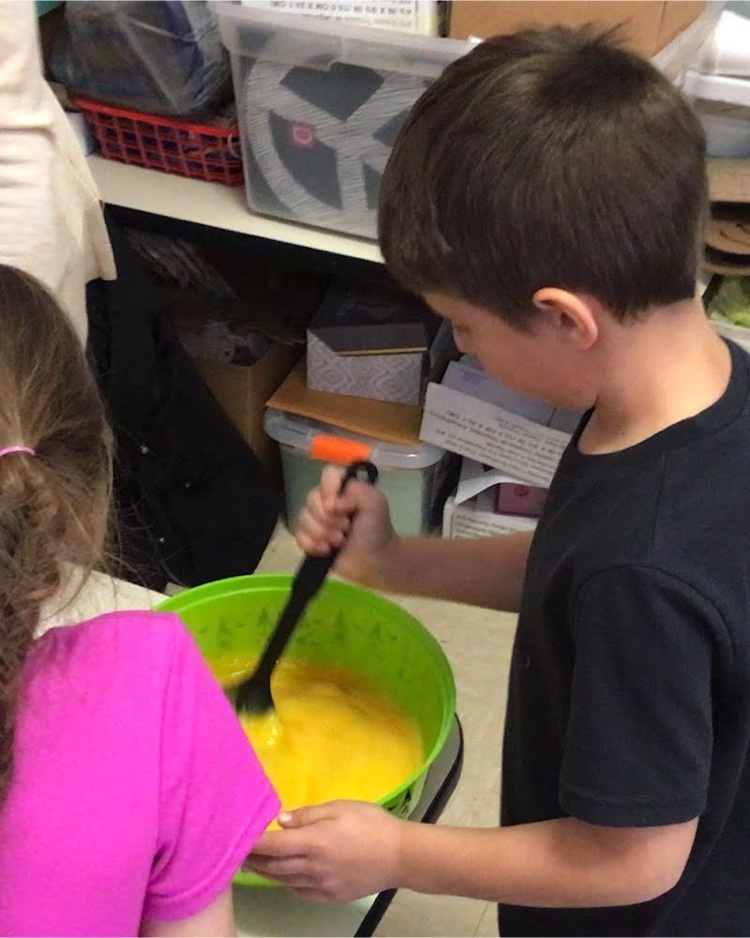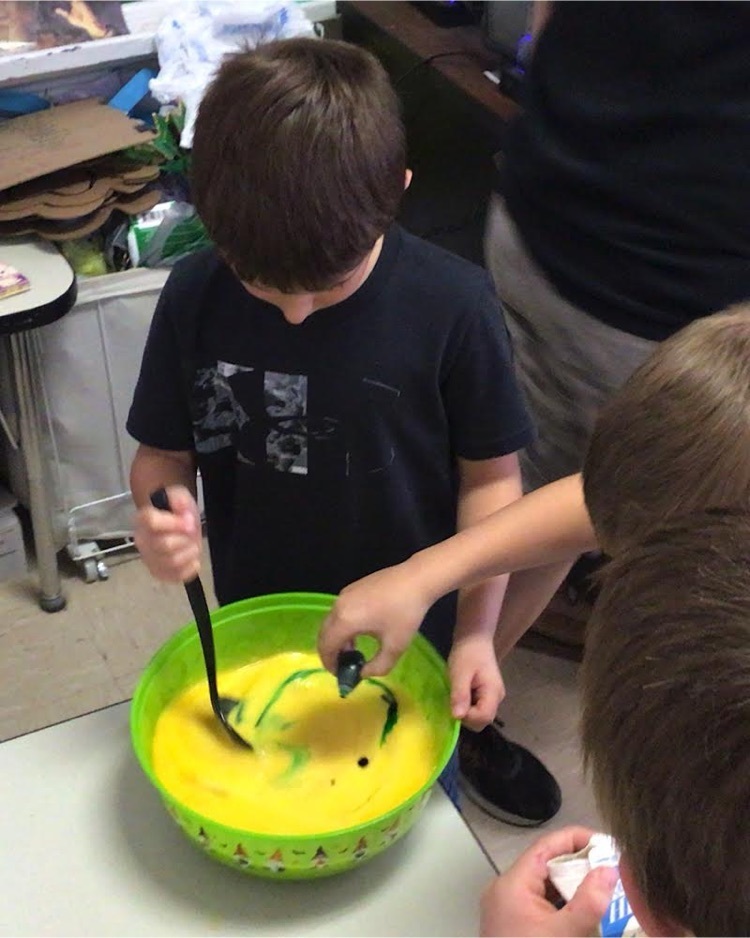 Congratulations to our Junior High Lady Eagles who are the Joel E Barber Tournament CHAMPIONS! The Eagles were 2nd in Pool A (losing to Conway & splitting wit JEB) so they had to play 1st in Pool B (Eugene). They beat Eugene in 2 sets and faced JEB in championship. The Eagles won 25-18, 25-21 The Eagles will be @ Fordland on Monday night, March 7th, and home on Tuesday night, March 8th, Vs Dixon. #platorv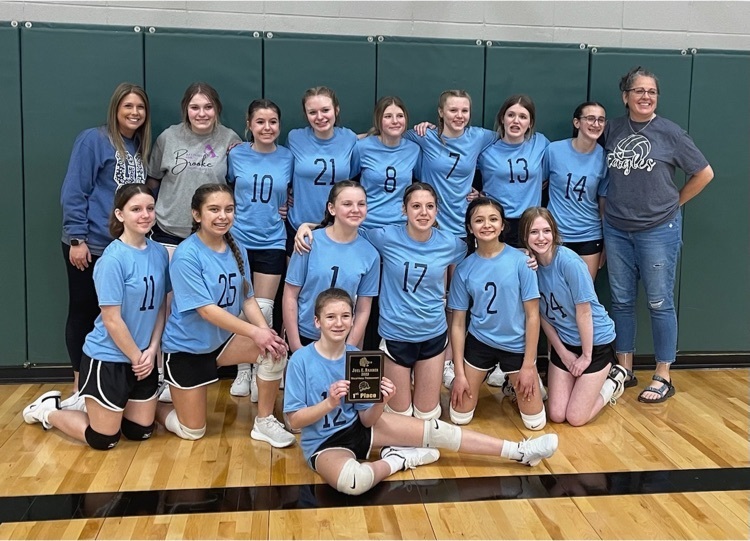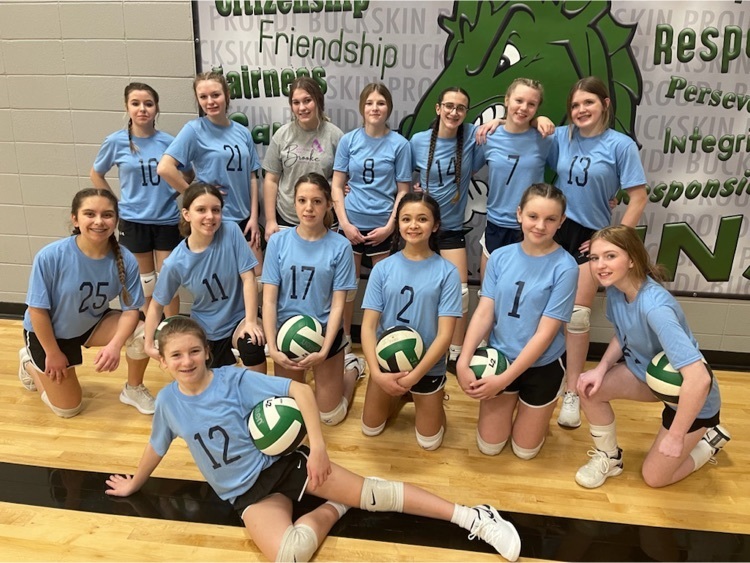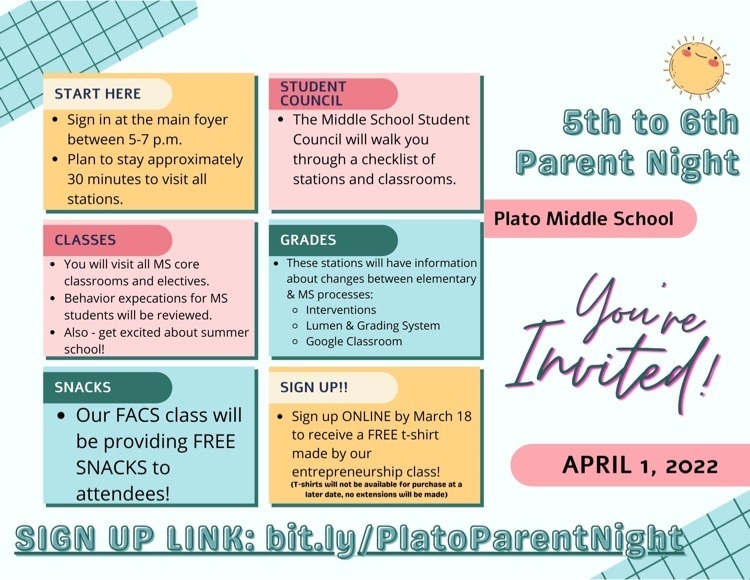 It's Fun Friday in Second Grade!